Supercharge your engagement with a FREE account!
We help employers, colleges, apprenticeship training providers and universities with their engagement and recruitment efforts, through the Careers Calendar platform, ensuring you are speaking to the right students at the right time.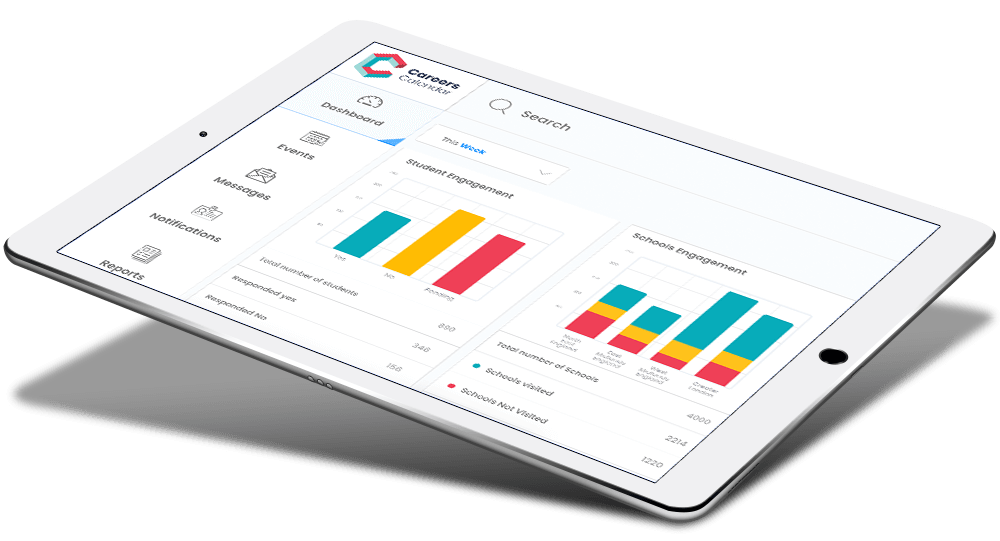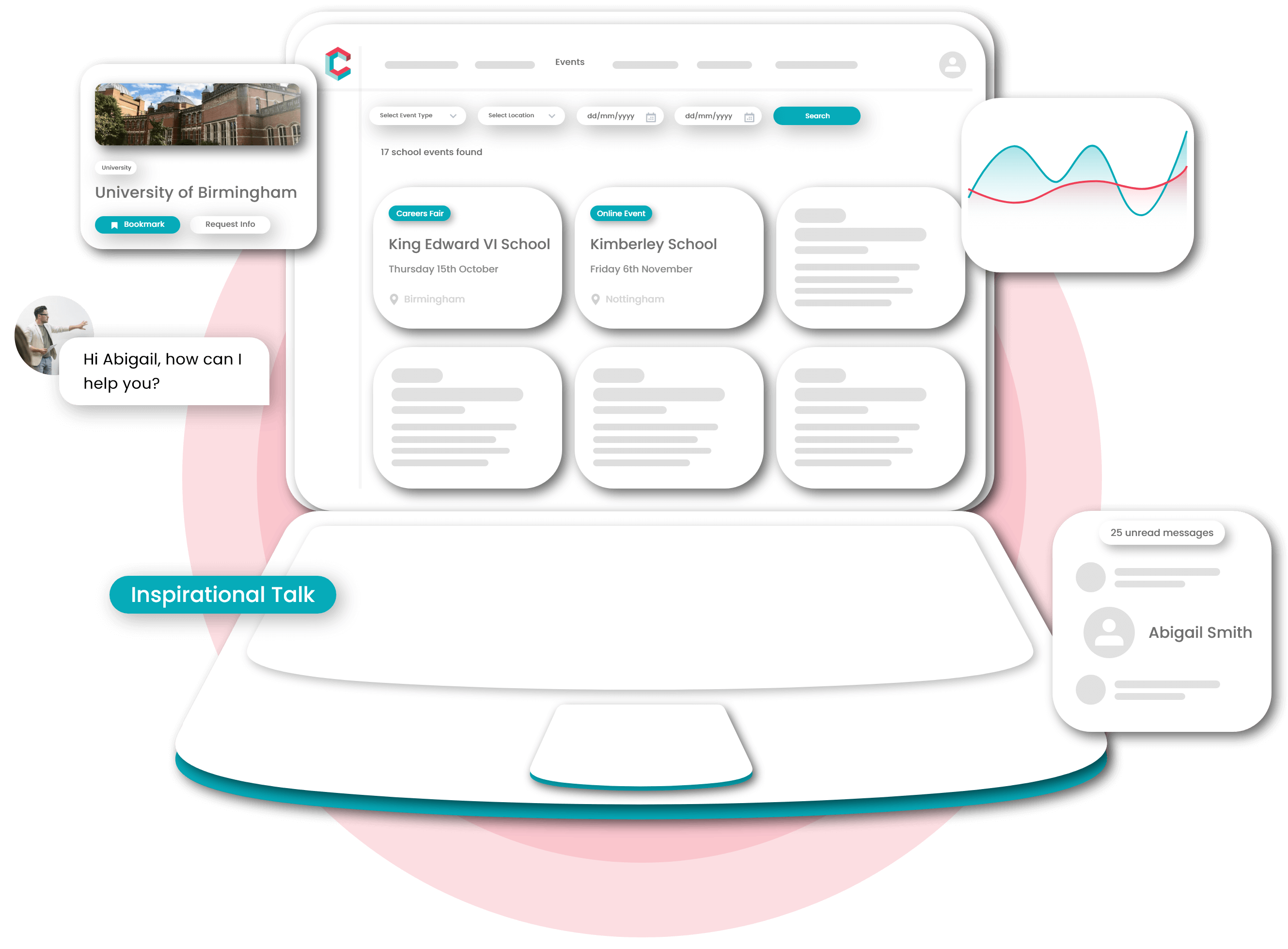 Streamline your school and student engagement with the Careers Calendar. Our online platform supports your engagement and recruitment efforts with schools across the country. We make careers engagement easy. 
With the Careers Calendar, Schools will invite you to join the platform for free. Alternatively, you can get ready and create your profile here.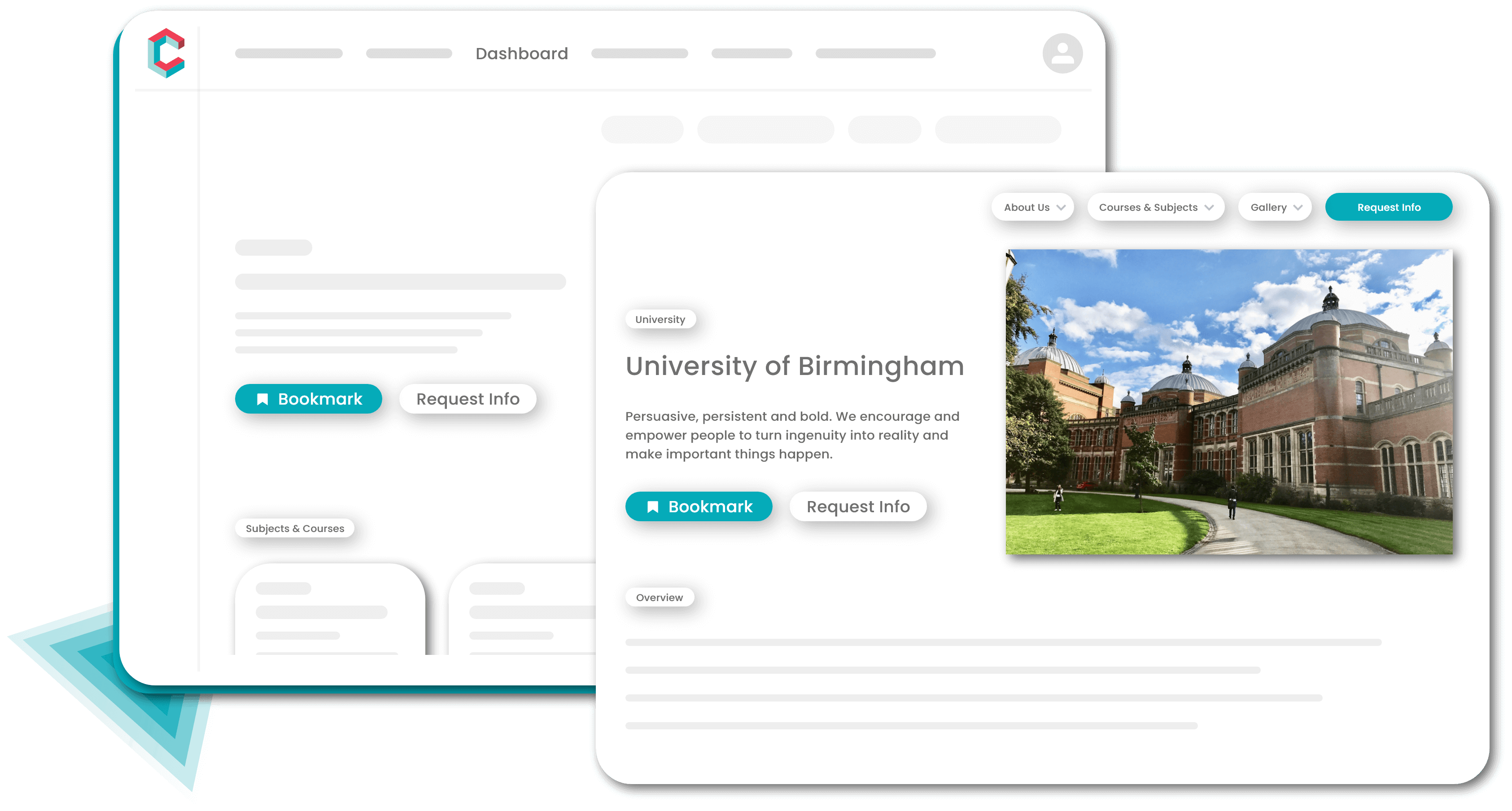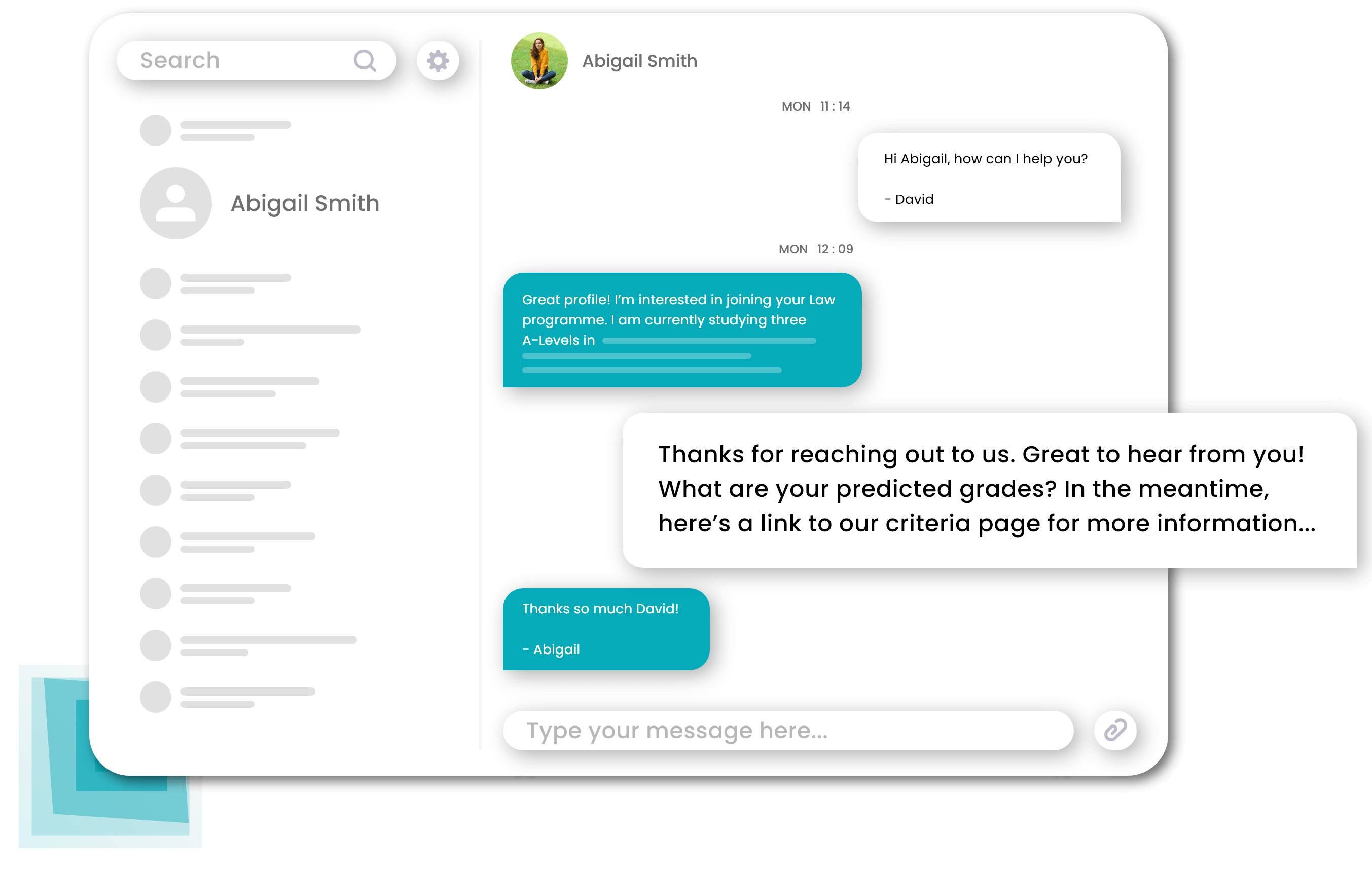 Connect with your audience
When you upgrade your account you'll unlock direct messaging which means you'll be able to answer enquires from students interested to learn about your offer. 
Search for opportunities to engage
You and your team will be able to search for opportunities to attend and support career events, enabling you to do more student engagement and recruitment.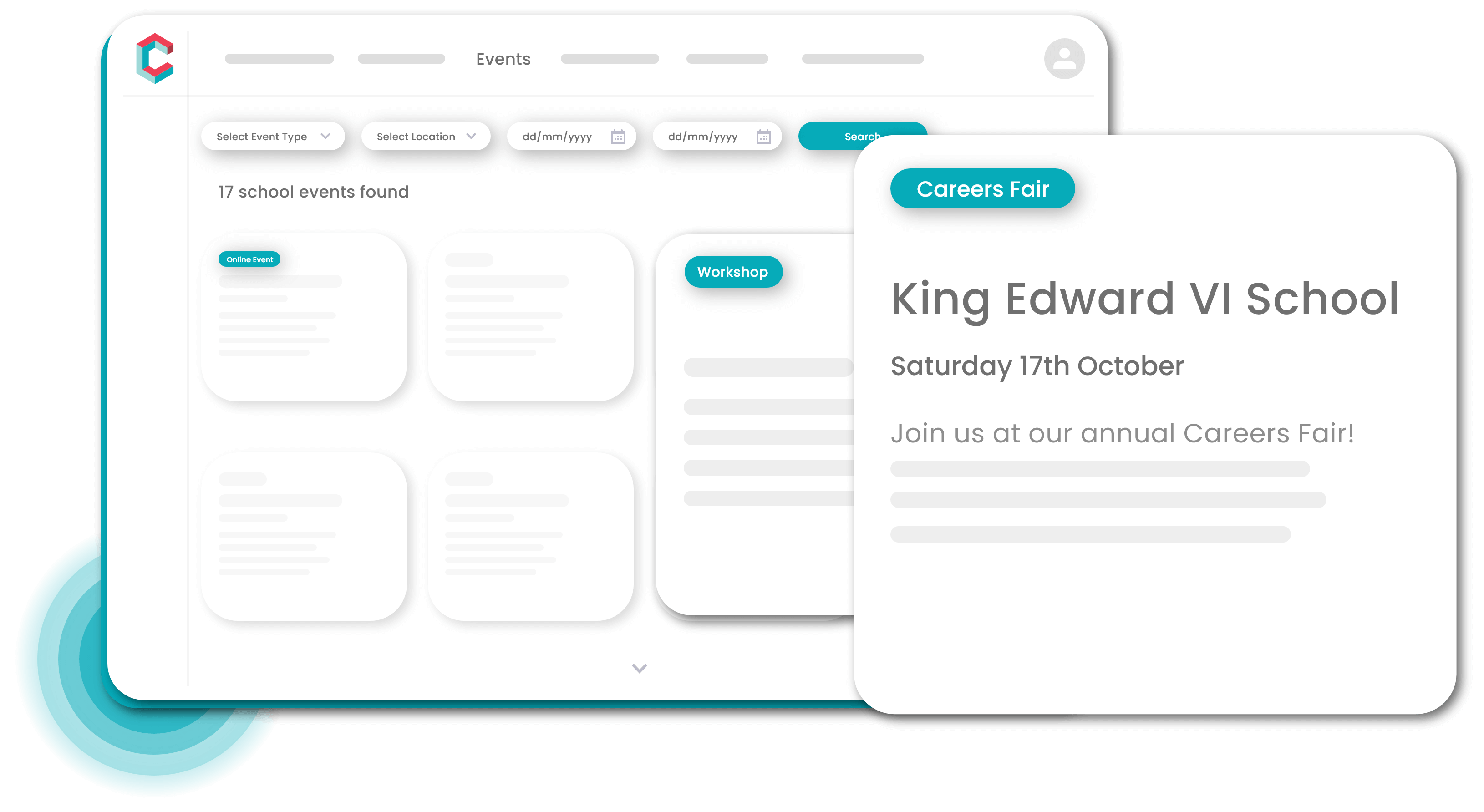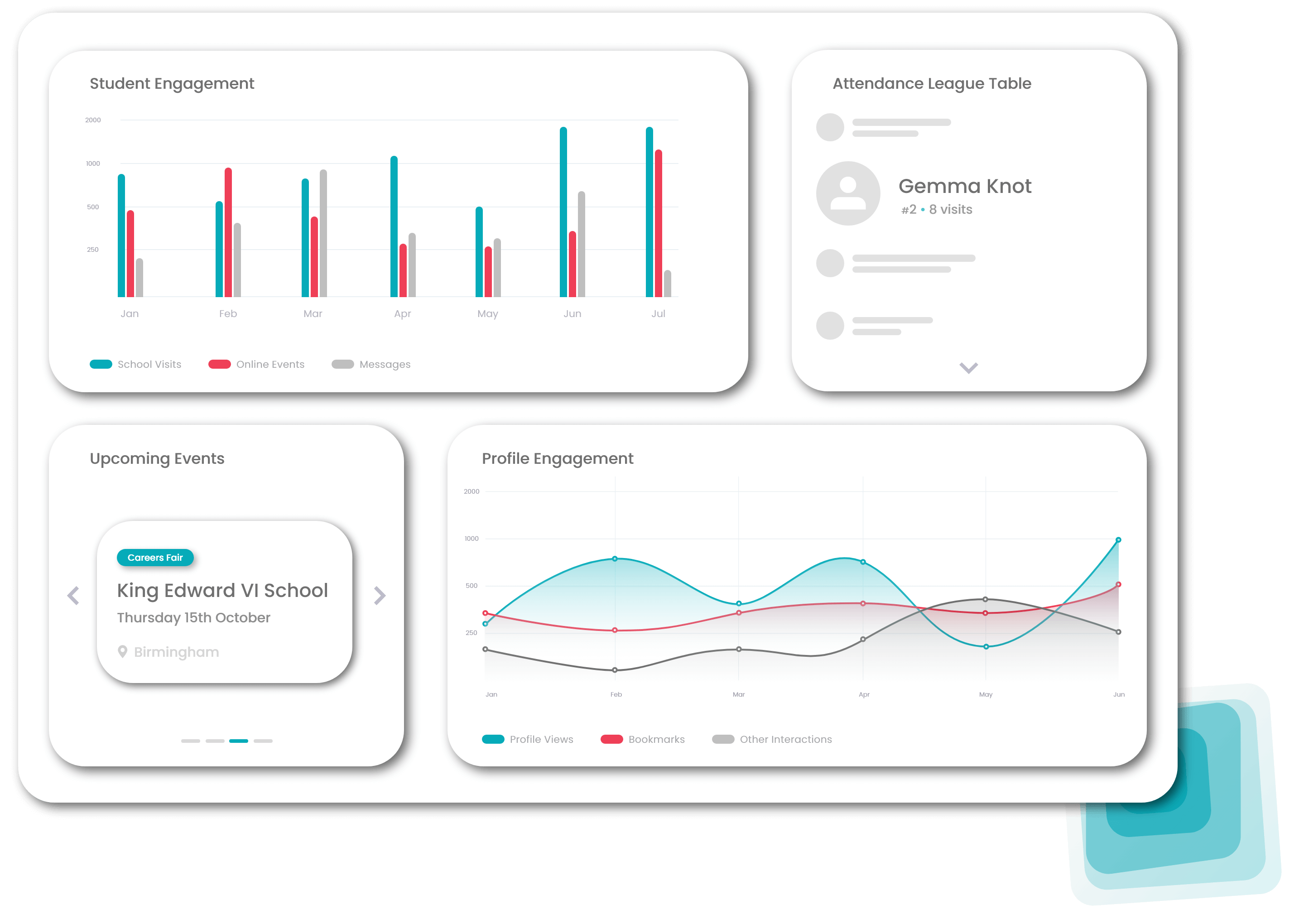 The Careers Calendar provides you with a report on your overall profile performance and team performance, enabling you to measure your activity and our accountability.
Benefits of the Careers Calendar
We help you to connect to students efficiently and effectively, supporting their journey as they make career decisions.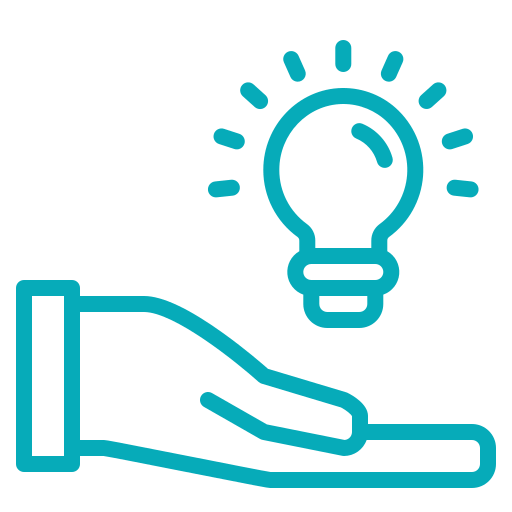 Our platform improves the student and school engagement process, enabling you to improve your operations.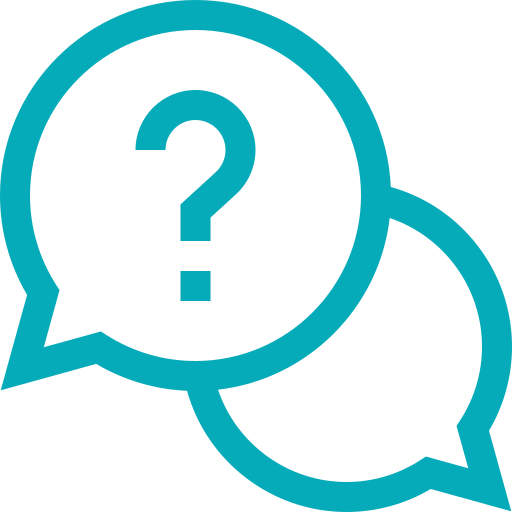 The direct messaging feature brings you closer to your audience, enabling you to answer student enquires in real time.
Let us guide you through the free account setup and the upgrades available to you. 
Careers Calendar is a fantastic tool that facilitates streamlined strategic planning of events and engagement. The platform is also hugely useful as it connects communities, which is an invaluable aid for our widening participation agenda. This is a much-needed resource for all working in careers across the Education sector and I am very impressed with the functionality of the platform and the opportunities it brings.
Dr Laura Chamberlain,
Associate Professor, Co- Founder of Marketing Insight Series, Warwick Business School, The University of Warwick, Warwick Business School
The Careers Calendar is an excellent tool that will enable us to plan, manage, deliver and evaluate our careers events bringing the process into one digital space which will make everything so much more efficient. As Head of Careers, I can see how the tool will help all schools with inspiring students to engage more with career events of all shapes and sizes.
Mark Woodward, Careers Practitioner
Finally – one place to connect school counsellors, university representatives and students in the UK! This platform will greatly improve our ability to find and select the right events, connect with school counsellors, and overall help promote our institution. 
John Beaton, Manager, International Student Recruitment, Concordia University
Take your school and student engagement to the next level with the Careers Calendar.
Get started with your free account where you can upload your profile and engage with schools.
If you like us then upgrade your account for advanced features designed to help with your student engagement.
Get in touch, or create an account