Access your FREE account today! 
The Careers Calendar enhances your management of planning, implementation, and evaluation of student career learning activities and events.  We make Gatsby reporting easy!
Streamline your careers engagement 
A triple sided platform, that serves schools, their students and organisations. 
We support Careers Leaders with understanding student needs, mapping an engagement plan according to need, and delivering a meaningful and relevant careers plan that has a positive impact. Careers Leaders who plan through the Careers Calendar get a report which they can use for reporting on Gatsby Benchmarks.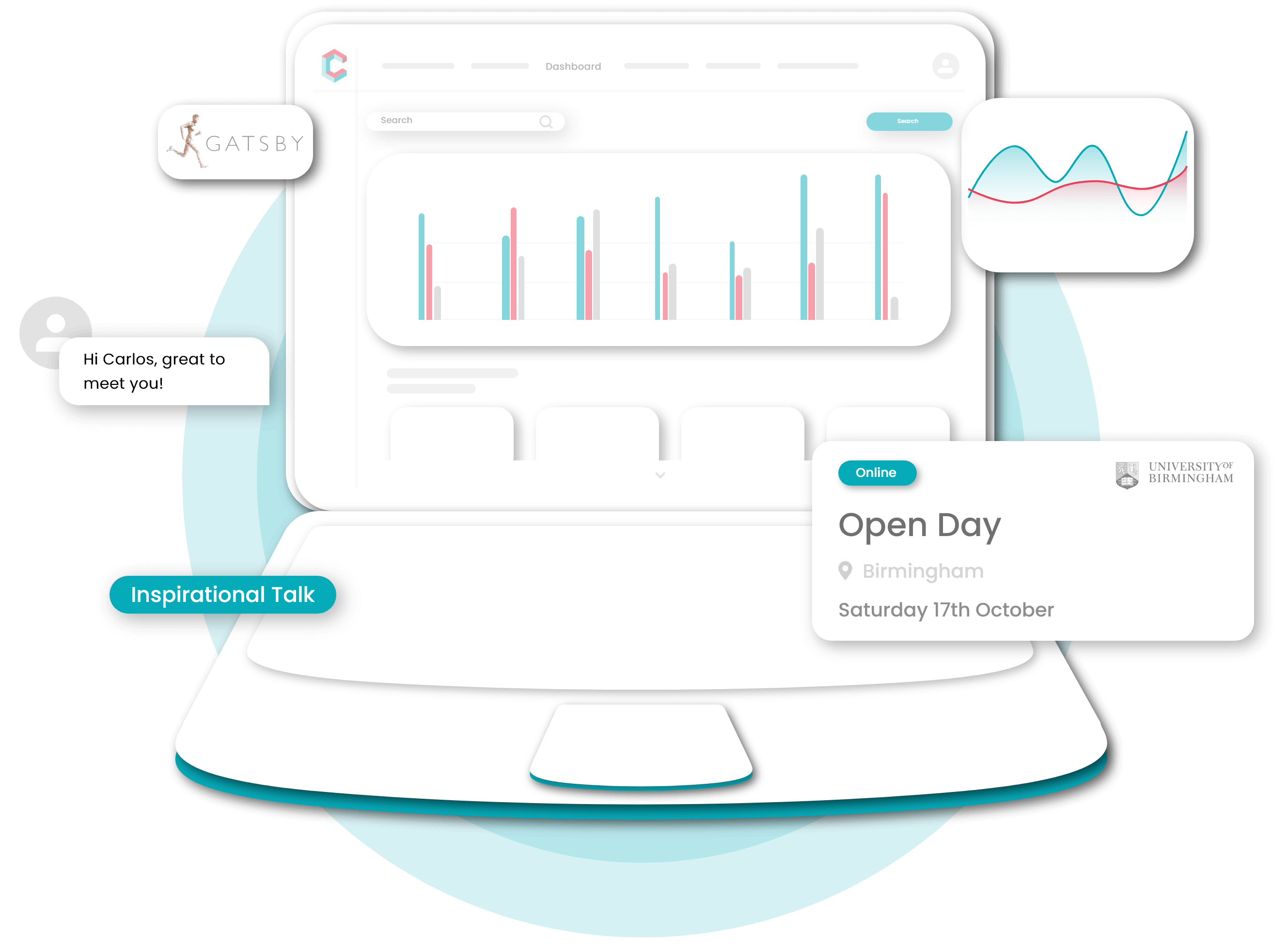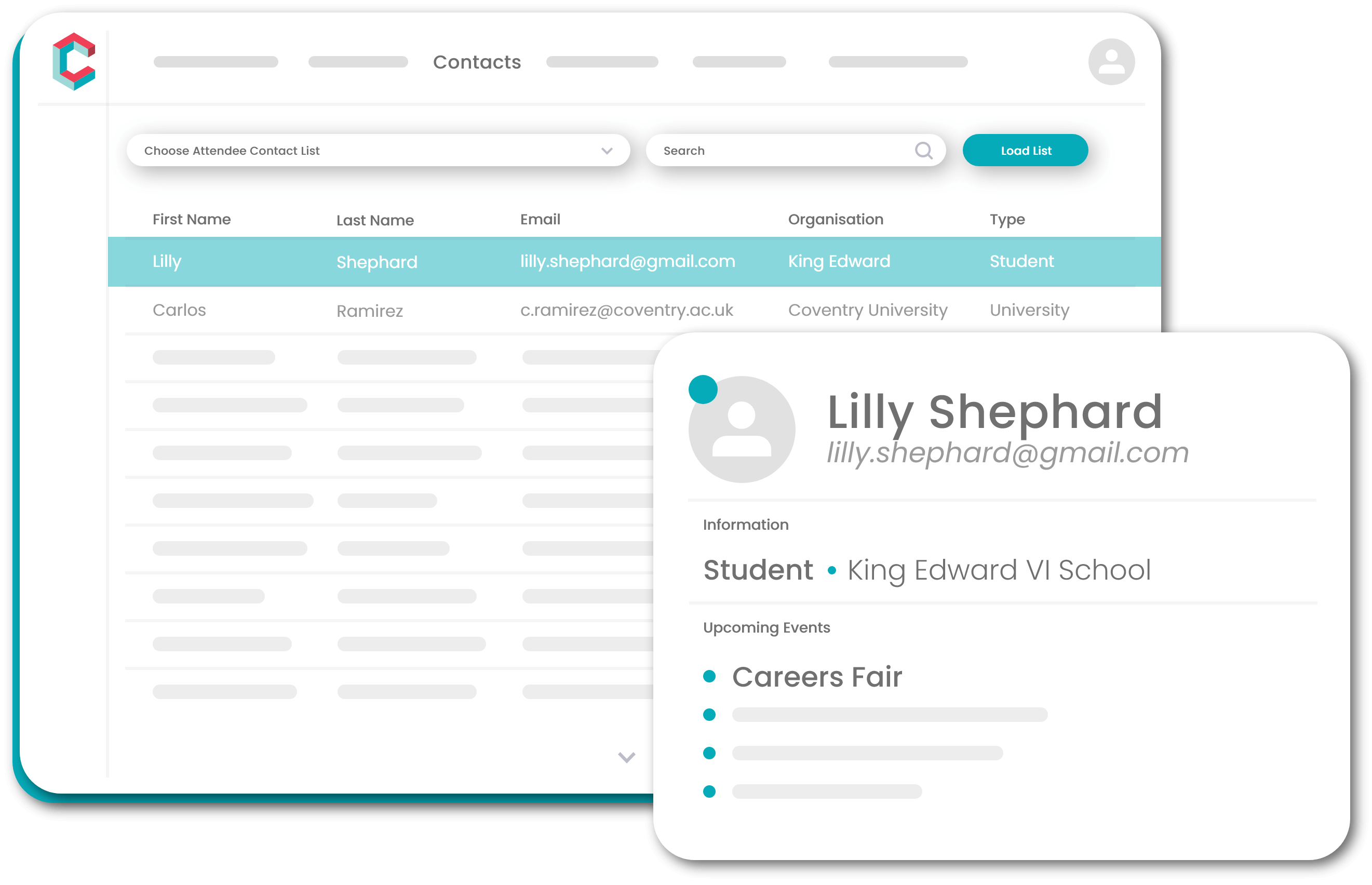 Manage your contacts more effectively. The Careers Calendar is the perfect place for you to safely store your student and key stakeholders contact details. 
Understand the career needs and aspirations of your students. Create surveys in under a minute and collect data that is easy to understand and use to map and plan your careers engagement plan aligned to the needs of your students.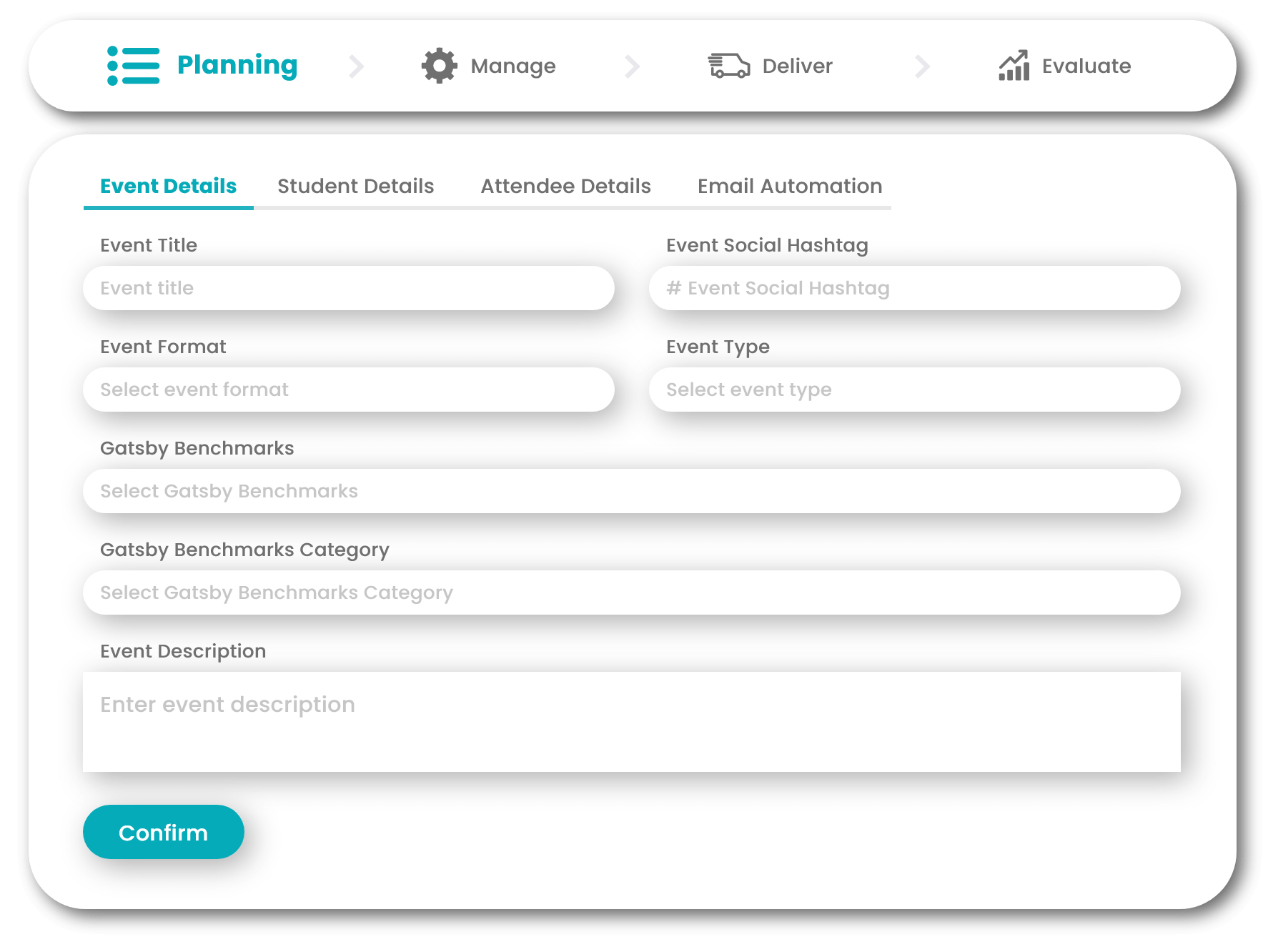 Create meaningful and relevant career learning activities as well as online and offline events for your students with the Careers Calendar platform.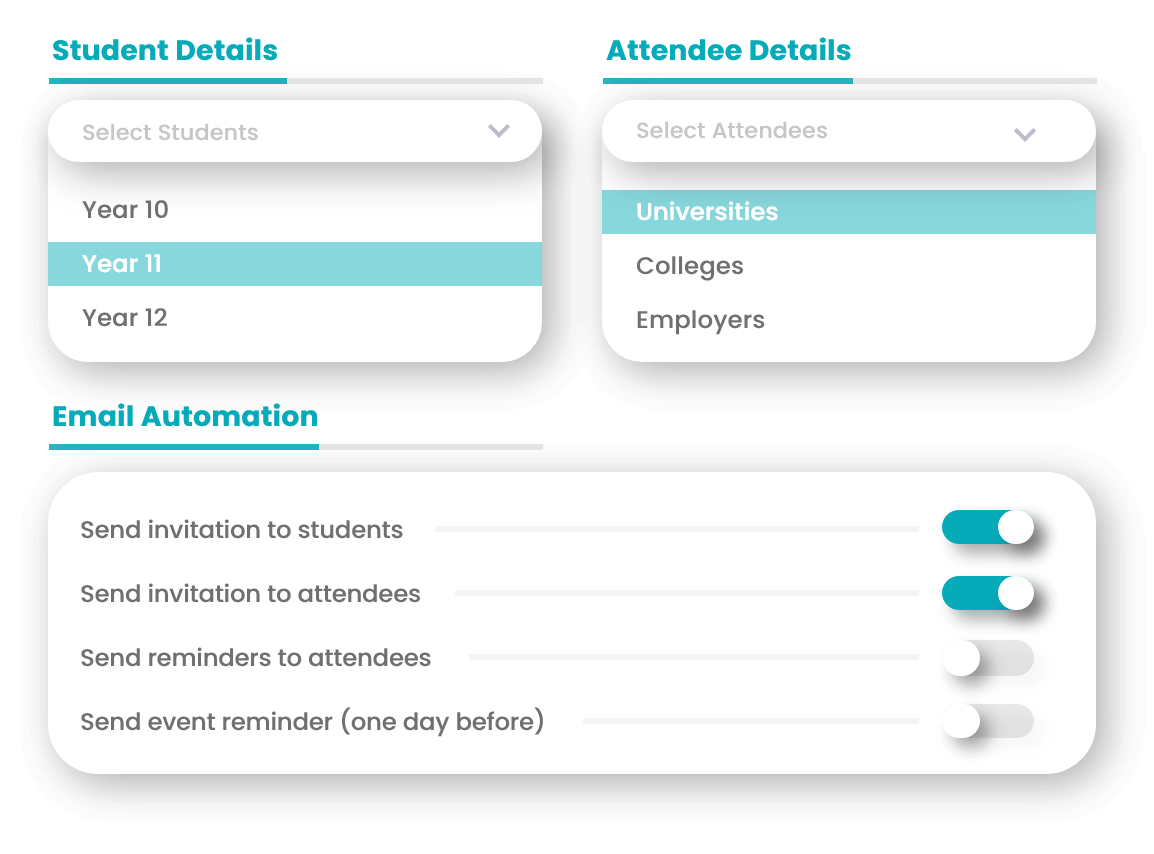 Take the hassle out of event and activity management with the Careers Calendar. Once you've planned your activity or events you'll be able to monitor engagement as well as accept new contacts into your network.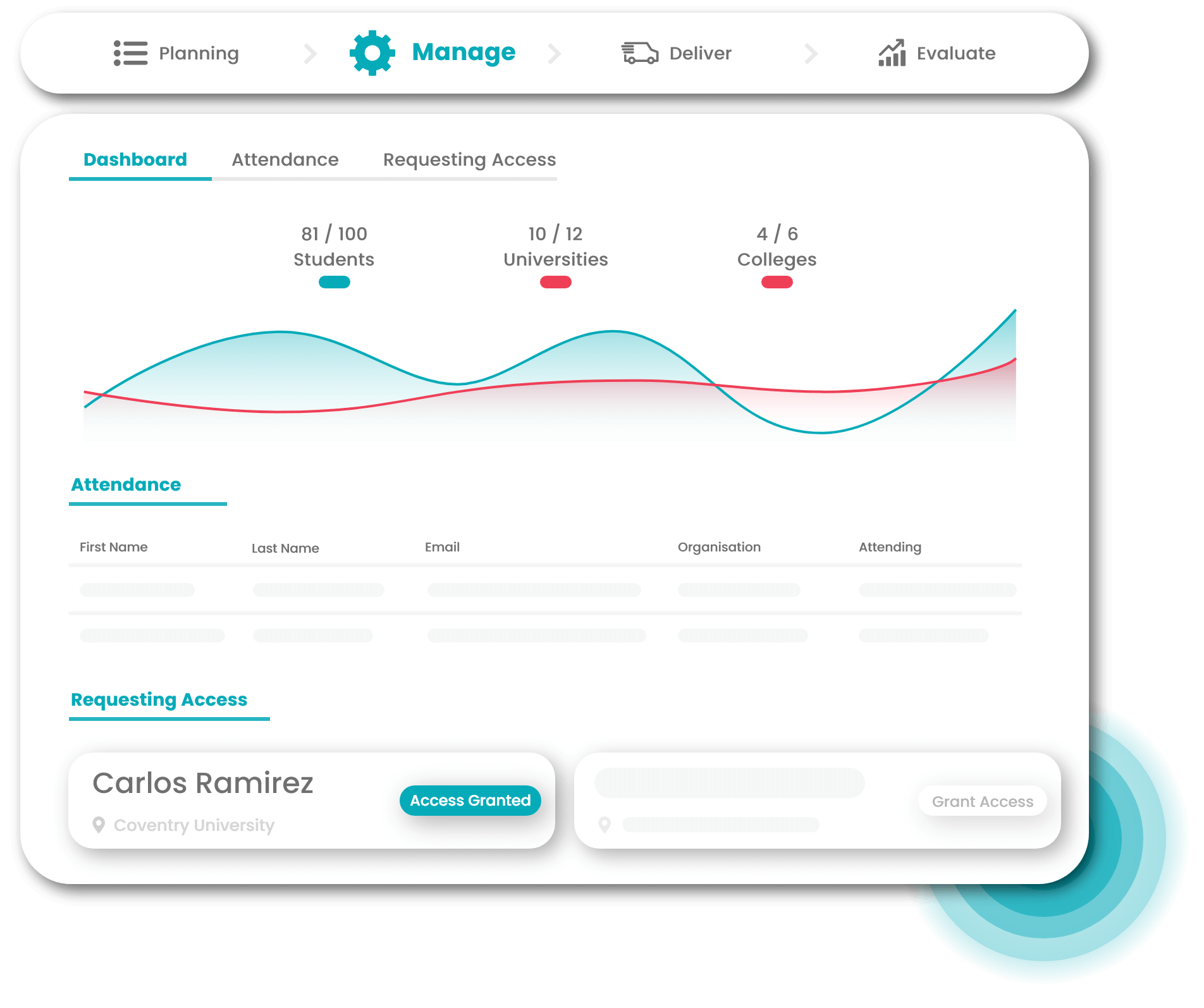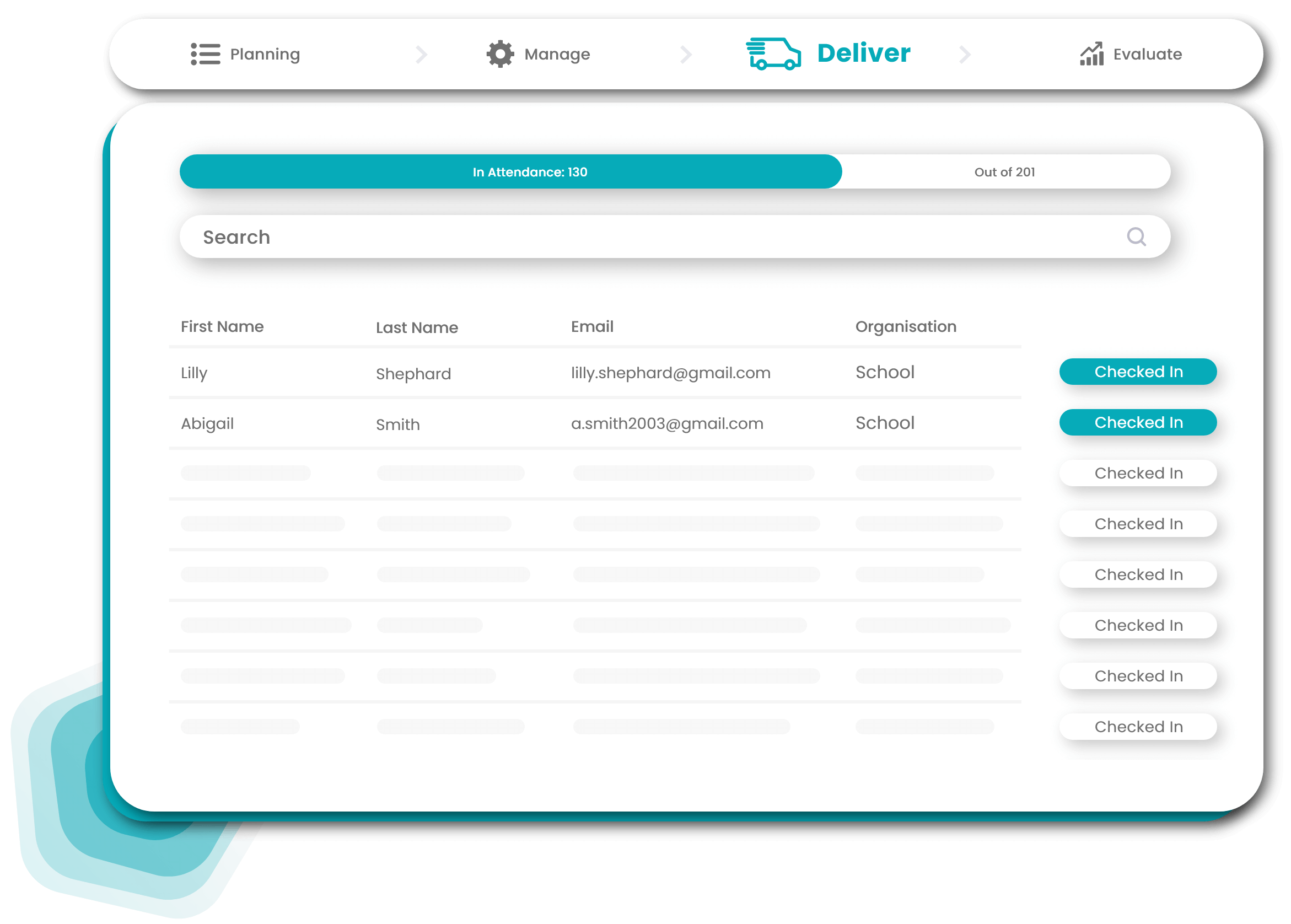 Deliver your career learning activities and events
The Careers Calendar platform supports you with the delivery of career learning activities and events. 
Types of events you can deliver with the Careers Calendar include:
Careers learning activities –  you set career learning activities for students to explore
Online career events 
Offline events including career fairs, presentations and workshops
Share information on events through the platform 
Evaluate your career learning activities and events
After each event, students are prompted to give you feedback. Careers Leaders use this feedback to help shape their careers engagement and future practice.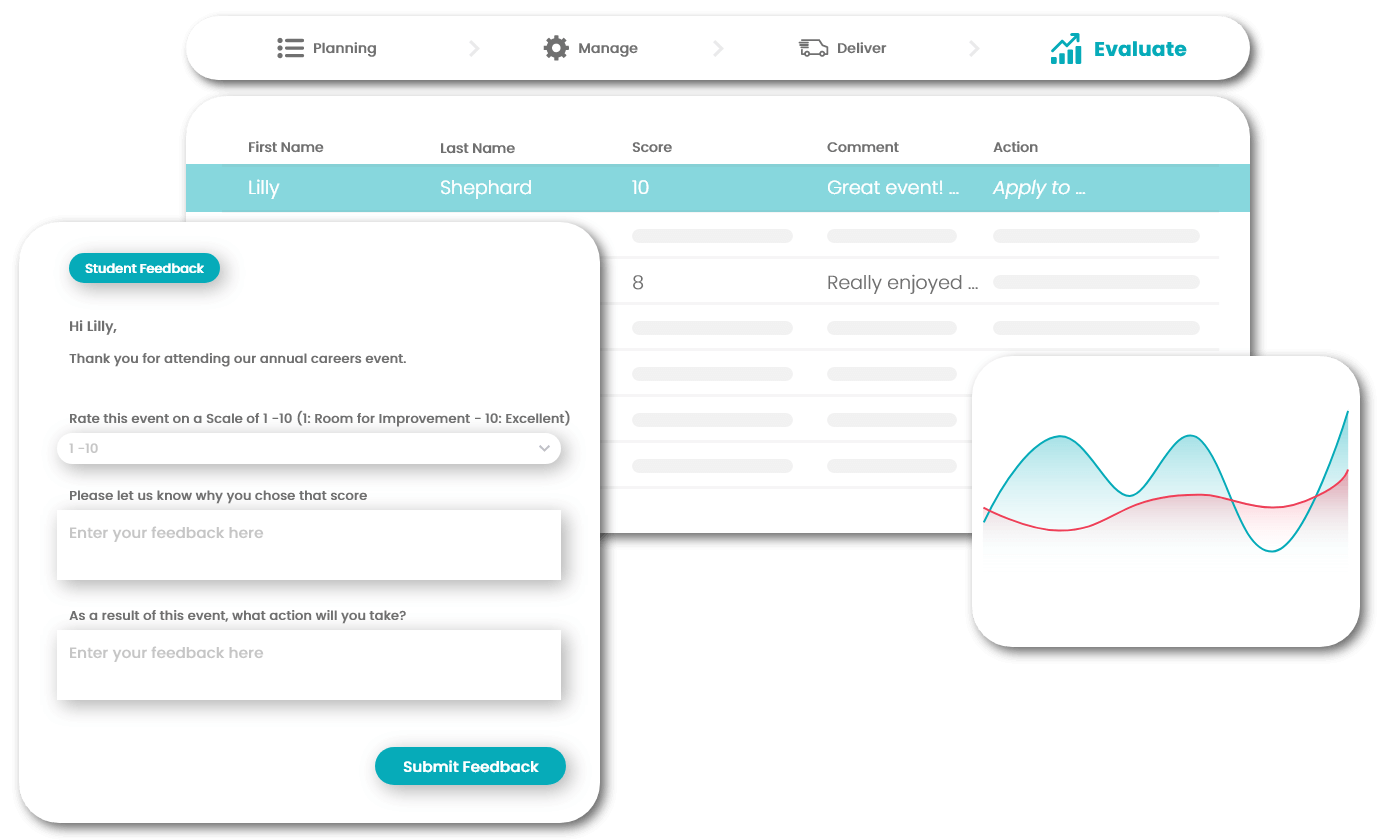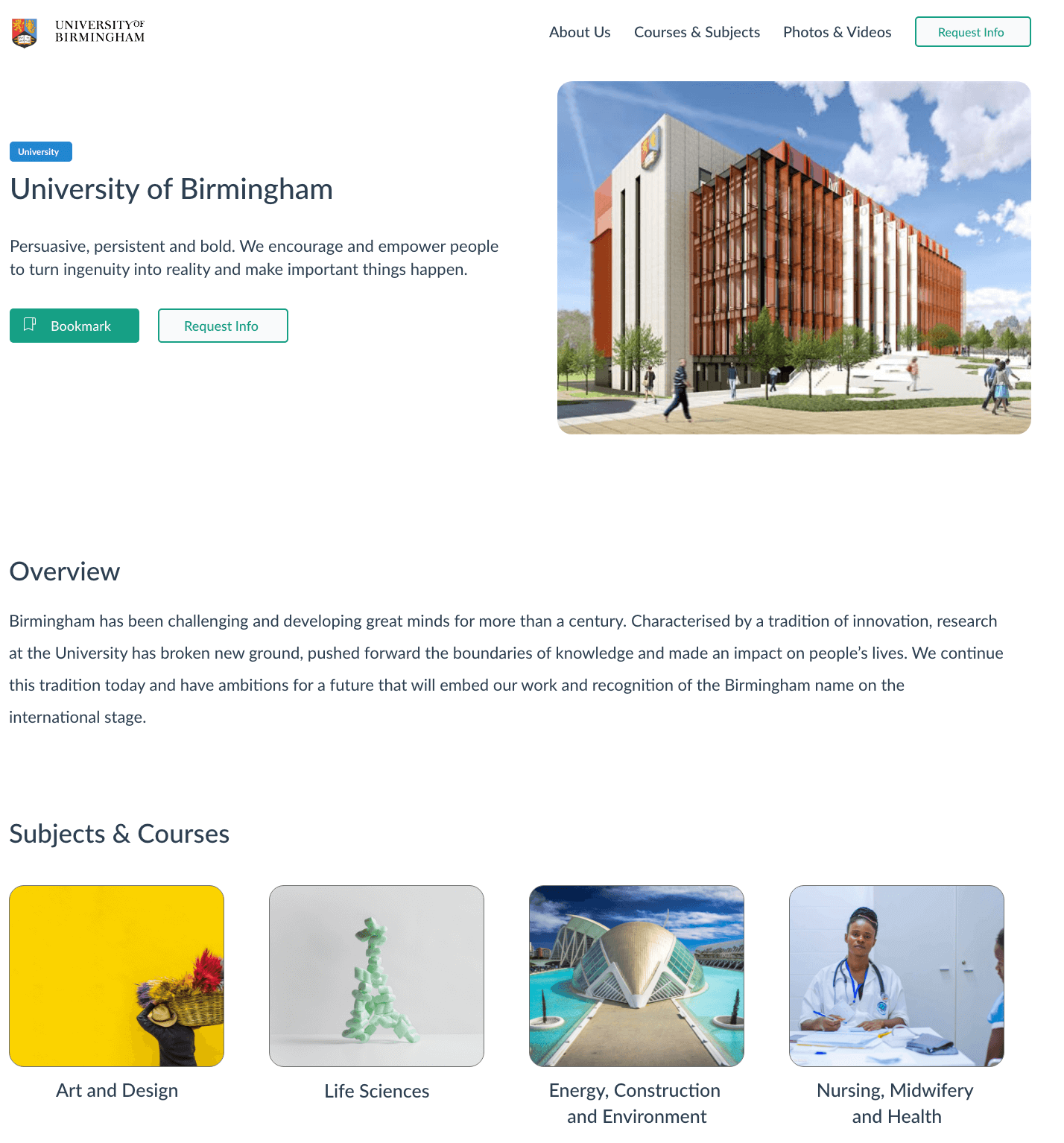 When you invite your contacts to the platform, they can complete their profile for free and showcase opportunities available to your students. This could be a University or a local employer with unpaid or paid experiences of your students to explore.
If you plan your career events and career learning activities through the Careers Calendar you'll get a report which you can use for Ofsted and Compass. The most innovative careers education platform that enables you to run a programme of career learning activities and events while reporting on Gatsby Benchmarks. Check out how we support you with Gatsby benchmarks.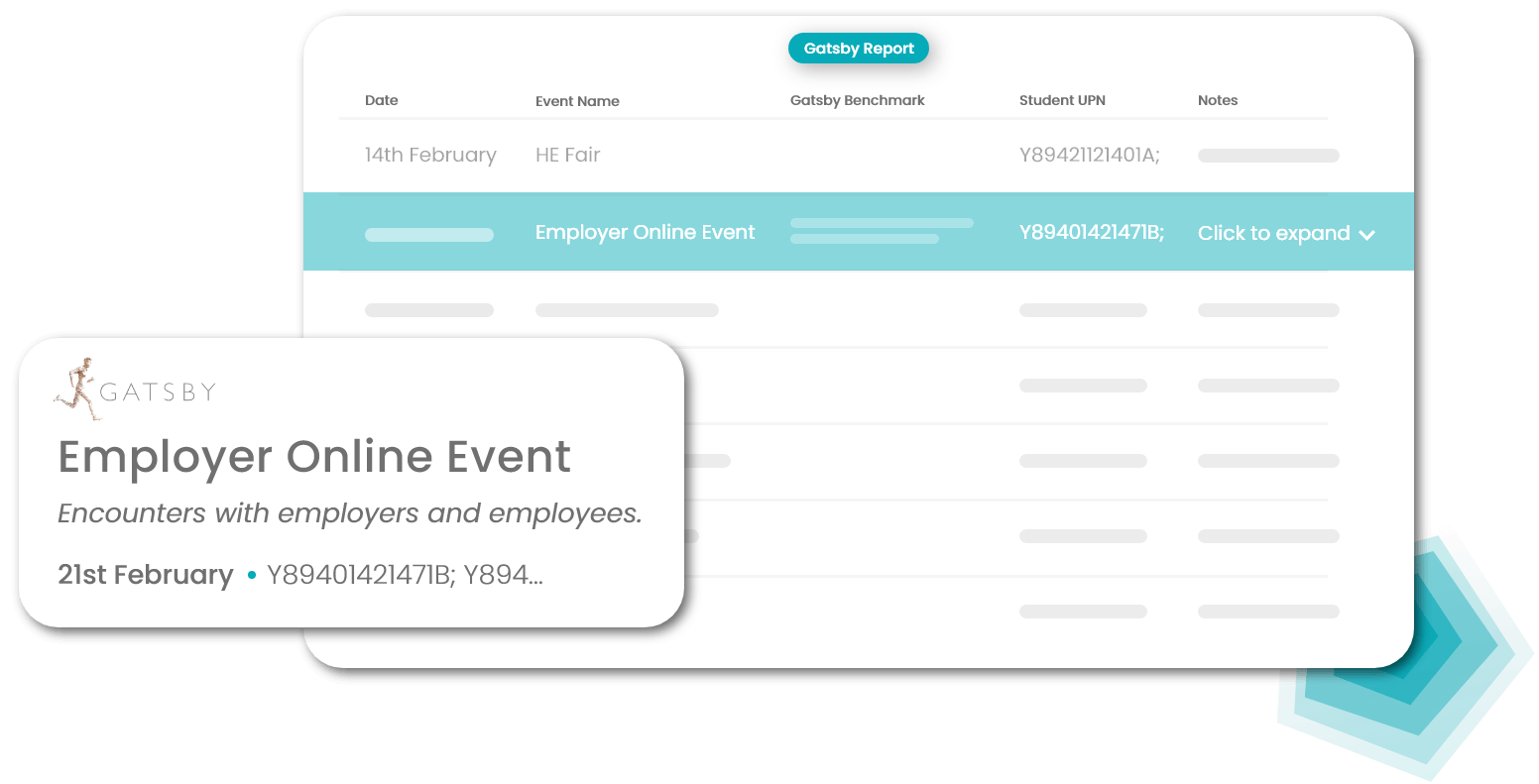 The best of the Careers Calendar
The Careers Calendar is an excellent tool that allows schools to plan their career events and activities in an efficient way. This tool will help all schools inspire students to engage with career information events
Sign up to the Careers Calendar today to take your careers engagement plan to the next level!
Yes, that's right. We are a free access platform. So sign up and give the Careers Calendar a go. 
Upgrade your account to benefit from a whole host of features and activities designed for Career Leaders.
No need for a demo, but if you want one we can book one in.